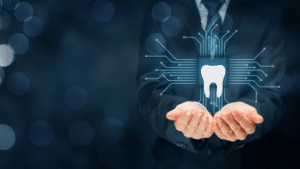 Having A Full Service Dental Practice
It was not long ago that general dentists did not do any more than your average run-of-the-mill dentistry. I am talking about fillings & crown/bridge. In fact, our sister practice in Mayfield (Mayfield Family Dentistry) was purchased from a dentist that did not do much more than that standard stuff I just named. If a patient came in with any other need they would be quickly referred out to another office (probably in Paducah) for more extensive treatment. I personally would not prefer that. I would be understanding, but I would like to get all my work done in one place.
Variety is A Good Thing
That is where General Dentistry has changed over the years. There are almost different varieties of general dentist. There are still your "old-school" dentists that do bread-and-butter dentistry. Then there are those that I will call specialized general dentists. These persons have found a niche. Whether it be clear aligners or sleep apnea or what have you. I would say that we at Elevation Dentistry have a touch of that. We lead the region in Invisalign Treatment and are well known for that. Then there are general dentist practices that can do it all.
What do YOU want?
As a patient, do you want to go to a general dentist practice that has to refer out even the simplest of procedures? Or do you want to go to an office that can keep the bulk of the work needed in house? It is a simple question with a simple answer. Of course, you would like to stay in one place for all your work. Here at Elevation Dentistry, we are a general dentist practice that can provide everything for our patients. We do root canal treatments, implant placements, Invisalign, and everything else you can ask of us. We take great pride in being able to provide great service for our patients and in this case, it means being able to serve them in a variety of ways as far as treatments go.
Like I end every blog… We would love to be your forever dental home. Give us a text or call at 270-753-1000 or message us on Facebook.